Deluxe listings are in order of their start date to reward loyalty - especially those that have been with us for many years! If you are looking for a specific deluxe listing, click the name below to jump directly to that deluxe listing. Please look below the deluxe listings for our free listings in alphabetical order.
[Spotlight Savannahs] [Sunlight Savannah]
Spotlight Savannahs
California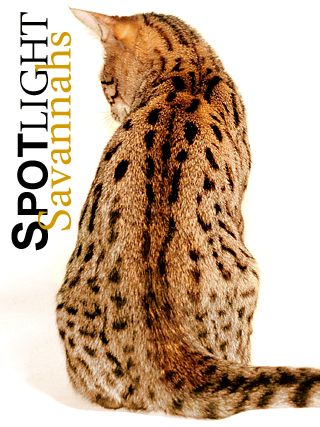 At Spotlight Savannahs, we specialize in home-raised Savannah kittens that we are proud to put our name and reputation behind. We breed to achieve large, happy, and healthy pet and show quality Savannahs. Our kittens are home-raised with plenty of socialization from other cats, children and even dogs. We are TICA registered and pride ourselves in producing the sweetest natured "wild" looking furry family members. We also specialize in building and maintaining a strong and lasting buyer-breeder relationship, because if you're going to purchase one of our furry "family", then that makes you family, too. We ship throughout the United States, so please check for kitten availability on our website.
Melody Waara
(805) 843-2044
E-mail:
info@spotlightsavannahs.com
Website:
http://www.SpotlightSavannahs.com
[Deluxe Listing Started 8/9/2011]
Sunlight Savannah
Illinois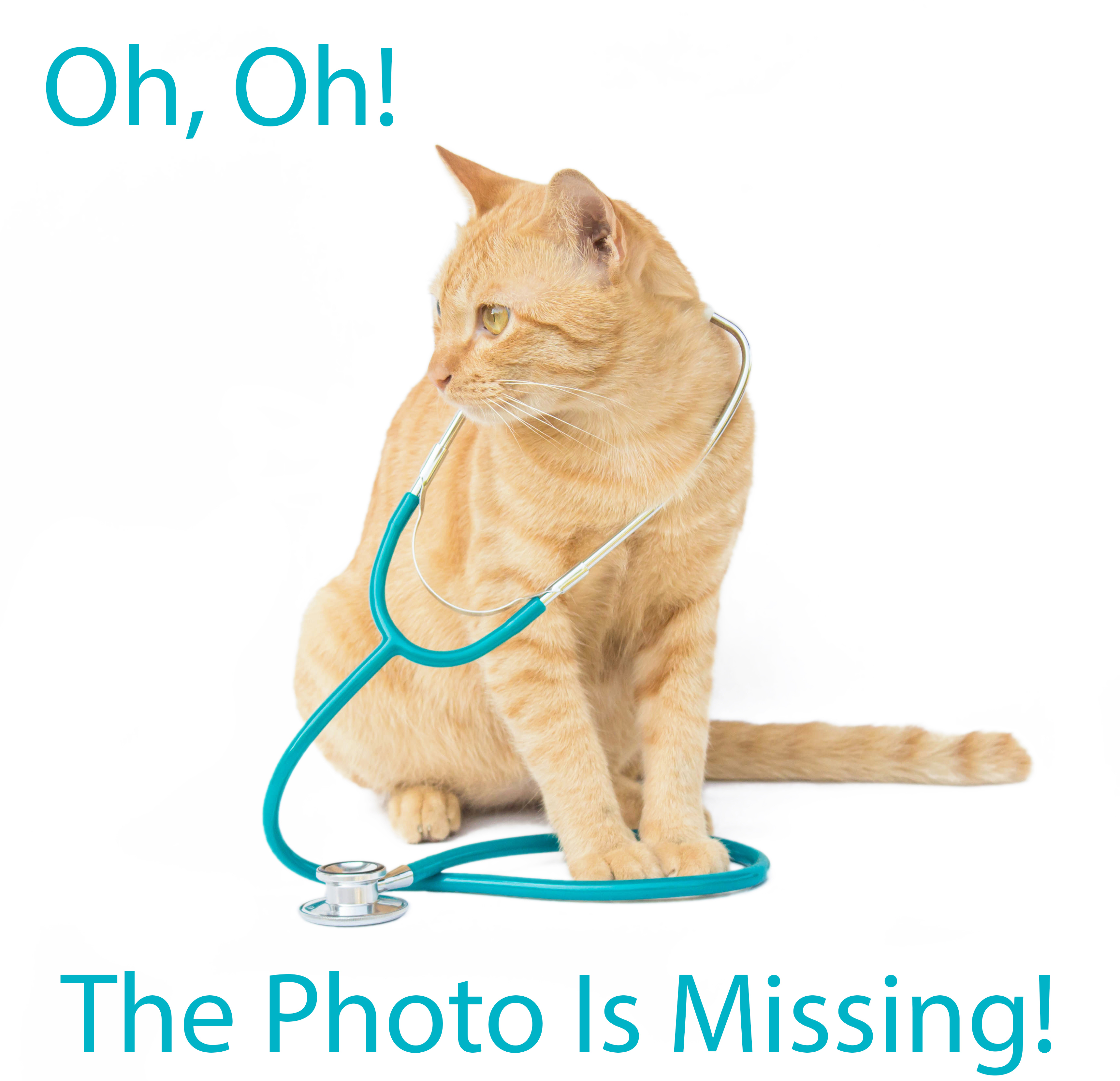 Small Savannah cattery that is TICA registered. We are located in Northwest suburbs of Chicago, Illinois. We socialize our kittens to be very friendly, and are raised with other cats, dogs and people. We have F4 kittens available right now.
E-mail:
tsukasa_28@hotmail.com
Website:
http://tsukasa28.wix.com/sunlightsavannah
[Deluxe Listing Started 12/31/2015]
Get A Deluxe Listing!
Upgrade your free listing for only $30/year. For more information or to sign up, click
here
.
Abambu Cattery
- We are a small Exotic breeder specializing in stunning coats,great temperatments and healthy kittens (Colorado)
ABCSavannahcats
- In pursuit of excellence. Kittens available from time to time, F1 to F6. (Netherlands)
ABCSavannahcats - France
- In pursuit of excellence. Kittens available from time to time, F1 to F6. (France)
Agency Pixie Bobs & Savannahs
- World's Best International/Regional Wins, Supreme Grand Champions. Health/personality guarantee. (California)
Alist Savannahs
- Home of First Supreme Savannah Grand (New York)
Alora Cats
- Small in-house Bengal/Savannah program that produces optimal health, personality and markings. (Texas)
AlottaSpotz Savannah Kittens
- Looking for Savannah kittens? Our kittens are TICA registered and raised under foot. (Maryland)
Amara Savannahs
- Exotic looking kittens raised in my home with love. (Kentucky)
Bambusa Forest Cattery
- Bambusa Forest Bengal Cats bred for extreme contrast, sociability, wild looks and bold markings. (Louisiana)
Belle Hollow Farms and Exotics
- Early Generation Savannah cats, Double Registered Egyptian Maus, Safari Cats & Geoffroy's Cats (North Carolina)
Columbia Breeze Savannah Cattery
- Breeding F3 through F6 and SBT generations. Kittens available throughout the year. (Oregon)
Country Critters
- Small in home breeder Savannah,Bengal and Jungle Bob Kittens. (Montana)
Drinkwater Savannah Cats
- DRINKWATER Cattery offers BOLD MARKINGS, VIVID COLOR, WILD EXPRESSIONS (Florida)
Exotic Bengal Cats
(New York)
F1 Savannah Cats
- Learn the truth about the Savannah Cat. Follow our new blog! (Kentucky)
F1Hybrids Savannah Cats
- Savannah Cats (Tennessee)
FusionKatz Savannahs
- Small, family run cattery specializing in friendly, healthy and wild looking Savannah kittens. (Ohio)
Hampton Bengals & Savannahs, LLC
- Small TICA registered cattery raising quality F2 & F3 generation kittens. Health Guaranteed. (North Carolina)
Heart of Texas Savannahs
(Texas)
JungleKatz Bengals
- Breeding healthy kittens with great temperaments and cutting edge exotic type. (California)
KESSAVANNAH
- Top quality Large cats with huge bold markings. F1-F2, TICA registered (Illinois)
Mistletoe Exotics
- Adorable Serval and Savannah kittens F1-F4 available. (Florida)
Ozark Mountain Savannahs
- Small in home cattery in west central Indiana close to I-70. Have F4 F5 F6 cats and kittens. (Indiana)
Potomac Pixiebobs
- Specializing in a wild appearance with a people oriented personality. Good with dogs and children. (Virginia)
Royal Savannahs
- We are a small TICA registered cattery in Chicago suburbs raising Savannah Kittens with love. (Illinois)
Savannah Cat Dot Com
(California)
Savannah Exotic Cats
- Savannah Exotic Cats: Savannah Kittens for Sale! (New York)
Savannahnia
- We raised for the best in temperament, health and intelligence F3~F5 Savannah in our small cattery. (California)
SavannahsRUs
- SavannahsRUs is a small, cage free cattery - T.I.C.A registered, producing exotic looking Savannahs. (Canada - British Columbia)
Spotlight Savannahs
- At Spotlight Savannahs, we specialize in home-raised Savannah kittens that we are proud to put our name and reputation behind. (California)
St.Louis Savannahs
- We are a small inhome breeder specializing in f3 and f4 purebred Savannahs (Missouri)
Sunlight Savannah
- Small Savanahh cattery that is able to home raise our kittens. (Illinois)
Tarantela
(United Kingdom)
The Iron Den Savannah Kittens
- Savannah Cat Breeder, Kittens for Sale (Connecticut)
Thomwren Cattery
- A boutique Savannah breeder for discriminating buyers. Breeding since 1997 (Arizona)
Tuminello Exotics
- Central Florida breeders of top quality wild looking, pet/show/breeder Bengal and Savannah cats. (Florida)
uraniawild
- we breed savannah F1 with a fantastic wild look!! (Italy)
Wild Smile Cats
(Illinois)
WildStreak Savannah Cats in Canada
- Lifetime guarantee on Savannah Kittens raised to love children and dogs, walk on a leash & retrieve. (Canada - British Columbia)