KittySites.Com
The Cat Lover's Online Directory

Doll Face Persian Kittens


MidniteSun Siberians




Welcome to KittySites.Com! Thanks for visiting! I hope you enjoy your visit. If you have any questions or comments, feel free to contact me.

If you'd like to be added to our directory, please visit our 'Get Listed' page.

~~ Mary

P.S. Use the menus up above or the links down below to explore the site!









Top Breeds
(Based on August 2013 Statistics)

[Munchkin] [Exotic Shorthair] [Persian] [Sphynx] [Himalayan] [Bengal] [Siberian Cat] [Maine Coon] [Scottish Fold] [Siamese] [Ragdoll] [British Shorthair]


Directories
[Cat Breeders ] [Cat Rescue/Shelters] [Breed Information]

[Miscellaneous/General Info ] [Cat Clubs ] [Shows and Events ]

[Veterinary Clinics] [Cat Health/Medicine]

[Supplies] [Art] [Gifts] [Food/Treats] [Furniture] [Fashion/Apparel] [Flea Control] [Identification] [Memorials] [Other Product]

[Grooming] [Boarding/Sitting] [Veterinary Clinics] [Photography] [Travel] [Other Service]

[Weblogs/Blogs ] [Personal Pages] [Website Graphics] [Website Design] [Classifieds/Directories]


Doll Face Persian Kittens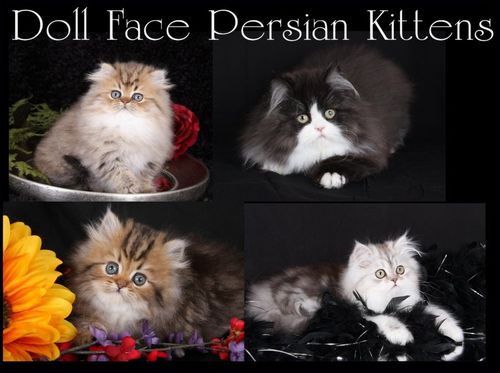 Home of the Dollfaced Persians & Himlayans since 1989. 2013 CFA Cattery of Excellence, Better Business Bureau member & State Licensed Cattery

~Shop & Adopt with Assurance~

From a rainbow of colors!

Trisha Johnson
Phone: 660-947-3551
E-mail: trisha@nemr.net

Website: http://www.dollfacepersiankittens.com


MidniteSun Siberians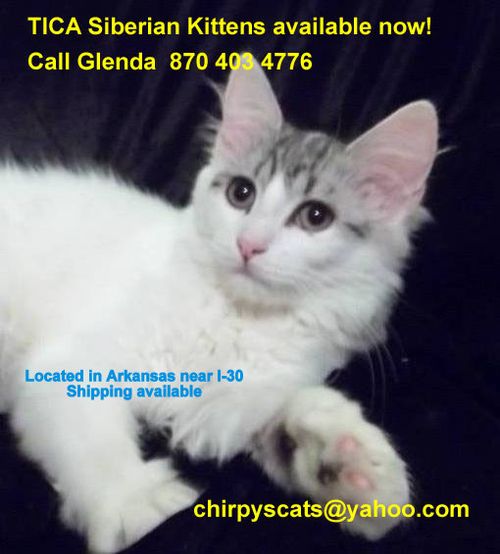 Siberian kittens are raised with love and care in Arkansas by my mom and sister, and in Washington state by my daughter and I. We strive to raise loving kittens who represent the breed well. Before going to their new homes kittens are well socialized and have had age appropriate vet care.

Barbara Henderson in Washington 360 556 6920
Glenda Formby in Arkansas 870 403 4776
E-mail: chirpyscats@yahoo.com

Website: http://chirpyscats.com


Advertise here! One main page spot AVAILABLE! Email Mary for more information!


Find a bad link? Copy and paste the URL into the box below and hit the submit button.
To Copy/Paste: Right-click on link and select "Copy Link Address", "Copy Shortcut" or "Copy Link Location" depending on your browser. Click in box below, right click and select "Paste"


Thanks For Visiting KittySites.Com!
Click Here To Add KittySites.Com To Your Favorites! 

Please send suggestions and comments to: mary@kittysites.com
The Fine Print:
© 1999-2013 MJZ Designs, LLC of all original written material unless otherwise indicated. 
Website Designed by Four Paws Web Design
No part of KittySites.Com may be copied or re-used without  expressed written permission.
Photographs are the copyrighted property of the original photographer. 
Graphics and photographs may not be copied, distributed, sold, or  used in any way without permission.
KittySites.Com was established May 15, 1999 
Disclaimer
Privacy Policy