Welcome to KittySites.Com!
Discover. Connect. Share.
Are you seeking a new feline family member? Find a reputable cat breeder or cat rescue website. Does your furry friend need some new toys or a cat tree? How about someone to do cat sitting or a boarding place for the your time away? All those kinds of websites are listed and many more are listed here at KittySites.Com!
If you have any questions or comments, feel free to contact me. If you have a cat-related website, please join us and visit the 'Join KittySites.Com' page. Use the menus up above or the links down below to explore the site!
~~ Mary
New York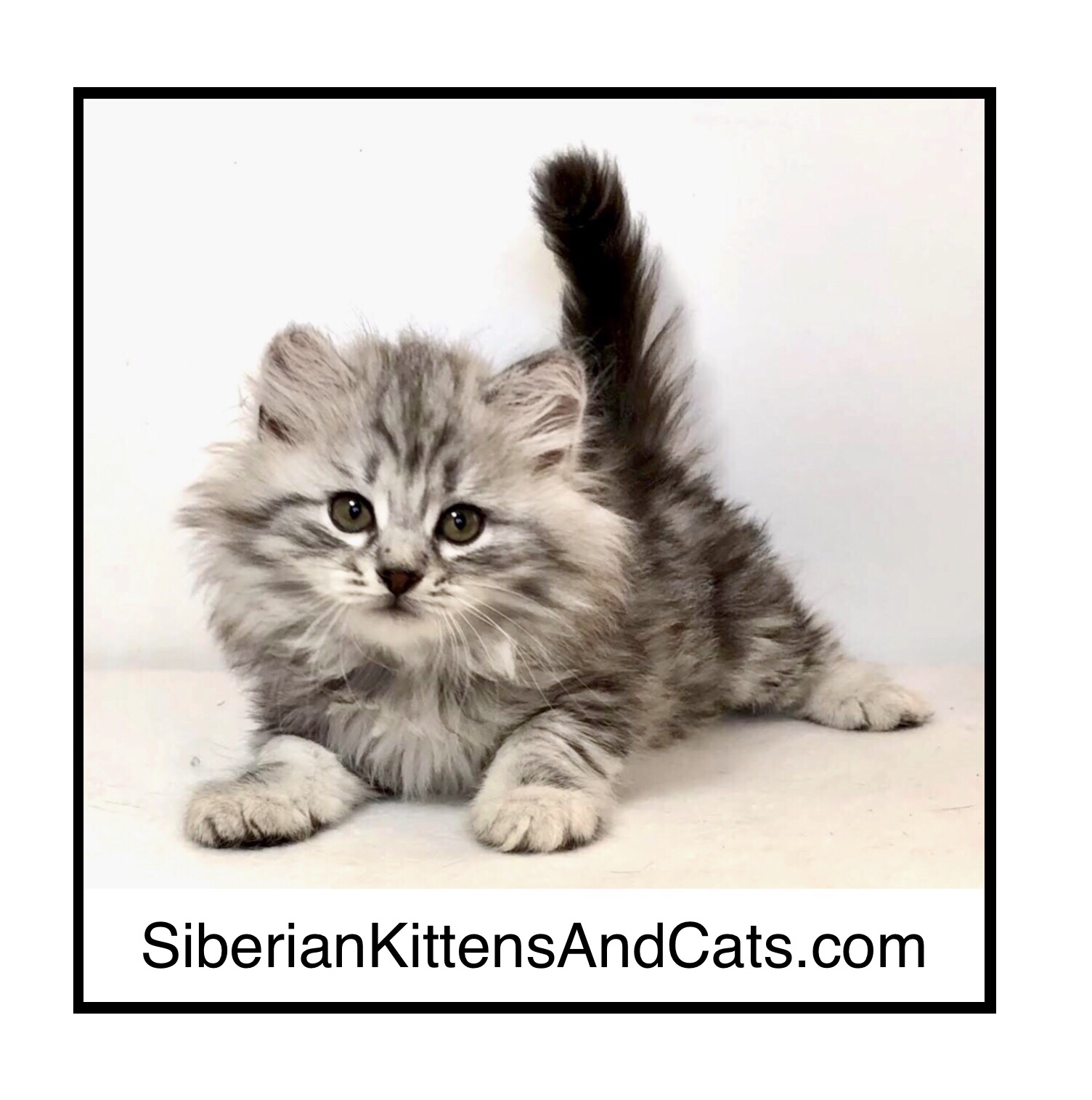 Siberian kittens for sale in New York, NY, NYC, NJ, CT, PA. Siberian cat breeder of over 10 years. TICA registered purebred "traditional" Siberian cats with no color point. Hypoallergenic Siberian kittens are great for allergies and special needs. FeLV/FIV negative, ringworm free, vet health checked, vaccinated and written health guarantee. Specializing in silvers. DON'T DELAY – YOUR KITTEN IS WAITING FOR YOU NOW! Click on the website link and CONTACT US TODAY!
"We put the 'CUTE' in kittens, and the 'CUDDLE' in cats!"
Phone – Text – 845-671-0456
E-mail: siberiancatsforsale@gmail.com
Website: http://www.siberiankittensandcats.com

[Deluxe Listing Started 12/30/2022] [Deluxe Listing Updated 12/30/2022]

If you are interested in advertising on the main page, contact
Mary
!


Directories
[Cat Breeders] [Rescue/Shelters]
[Cat Sitting] [Cat Boarding] [Grooming] [Training] [Breed Specific Information] [Miscellaneous/General Info] [Cat Clubs] [Veterinary Clinics] [Cat Health Products] [Supplies] [Art] [Gifts] [Food/Treats] [Furniture] [Fashion/Apparel] [Identification] [Memorials] [Other Product] [Photography] [Waste Removal] [Travel] [Other Service] [Blogs ] [Personal Pages] [Website Design] [Classifieds/Directories]