Cat Breeders
Canada - Quebec
Deluxe listings are in order of their start date to reward loyalty - especially those that have been with us for many years! If you are looking for a specific deluxe listing, click the name below to jump directly to that deluxe listing. Please look below the deluxe listings for our free listings in alphabetical order.
[Amourichat Cattery] [Marie Bengal]
Marie Bengal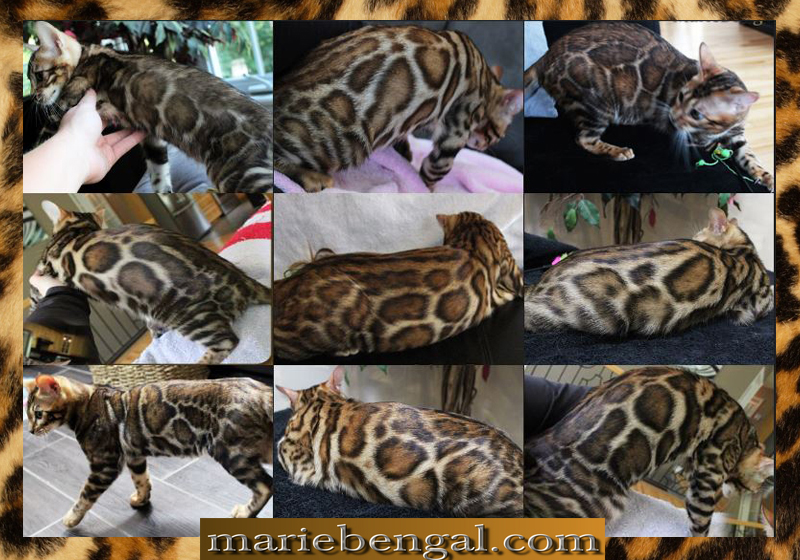 Marie Bengal only bred brown spotted bengals from champion bloodline, our kittens come with an 5 years health garantee. Our cattery is registered with TICA,TIBCS,TIBCC-CCA/AFC. We ship worldwide, have a peak :>)
E-mail:
mariebengal@live.ca
Website:
http://www.mariebengal.com
[Deluxe Listing Started 3/18/2010]
Amourichat Cattery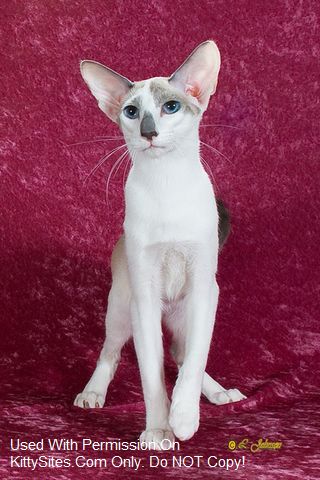 Amourichat Cattery is a small cattery where the cats are raised underfoot. As soon as they are born,I begin to socialize them to obtain very affectionate kittens, that is what peoples who adopt them like so much. I work with Grand Champions lines and some of them where imported from USA and others from Hungary. My cattery is registered to CFA (Cat Fanciers Association), TICA (The International Cat Association) and CCA (Canadian Cat Association) and I am a member of the OSA (Oriental Shorthairs of America).
Montreal, Quebec, Canada
E-mail:
gervais.jocelyne@gmail.com
Website:
http://www.amourichat.com
[Deluxe Listing Started 12/1/2010]
Get A Deluxe Listing!
Upgrade your free listing for only $30/year. For more information or to sign up, click
here
.
Amourichat Cattery
Astarte Bengals
- In home bengal cattery. Our cats are home raised with humans and dogs. We work with great bloodline
Burmania Cattery
- Burmese cattery existing since 1990, located in Montreal, Quebec. CFA National & Regional winners.
Catsland Cattery
- First burmilla breeder in Quebec Canada. We are register with CFA and CCA. All cats live with us
Charmedabys
- Home of Ruddies and Cinnamons (sorrel-red) Abyssinians from European and Canadian Champions lines,
Chat'Rabia Maine Coons
- Majestic, sweet temperament, health guaranteed
Chatterie Maincloon
- Élevage familial de Maine Coon
Chiffondolls Ragdolls
- Healthy kittens are born to healthy parents. Prepare to fall in love with these blue-eyed babes.
Emeraldy
- Cattery in Motreal, Canada. Very good European bloodlines and excellent health.
Gizmo Cattery
- Traditional Burmese Purebred Cats - Gizmo Cattery
Goodeburm cattery
- Burmese breed in familly environnement, on feet. Burmese of the 4 colors approved by CFA.
La Chatterie de Gaël
- We breed registered British Shorthair and Scottish Fold cats. Over 15 years experience as a breeder.
La Vallee Du Lynx
Le Royaume du Lynx
- small cattery working with quality and not quantity .
Les Neuf Vies Bengal
- We are a TICA registered cattery. We specialize in brown black rosetted Bengal cats.
Libellula Exotics
- We are a small exotic shorthair cattery, we are breeding for quality of look and character
Lilicoon Cattery / Chatterie Lilicoon Maine Coon
- Our Maine Coons are raised under foot. Our priority is size, health and temperament. Welcome!
Marie Bengal
- Marie Bengal breed top quality Bengals, We ship worldwide
Ozma Cattery
- I believe in raising top quality Munchkins Traditionnel. My cattery is registered in TICA.
Wild Paws Highland Lynx
- This is a small at home Highland Lynx cattery