Washington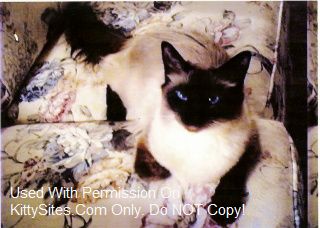 We breed the very Traditional Balinese in just the 2 most traditional colors, sealpoint and bluepoint.
We often have kittens but check availablity.

(As of 5/4/12: I have 5 kittens more now that are to have deposits taken on them NOW!)
We do ship them and they are all registered by CFA.
These are cats that are of the highest quality from long old lines. We have been breeding for 25+ years. If you like the easy to care for long coats you will love the Balinese.
They are excellent pets for children and other animal and just generally if you like cats, you'll love the Balinese
Write to Mary or call #425-357-9048
E-mail: balichaton1@frontier.com
Website: http://www.balichaton.net

[Deluxe Listing Started 9/29/2008] [Deluxe Listing Updated 11/30/2018]

-OR-
Washington Breeders By Breed:
(If a breed isn't listed, no listings have been submitted for that breed in this location yet)